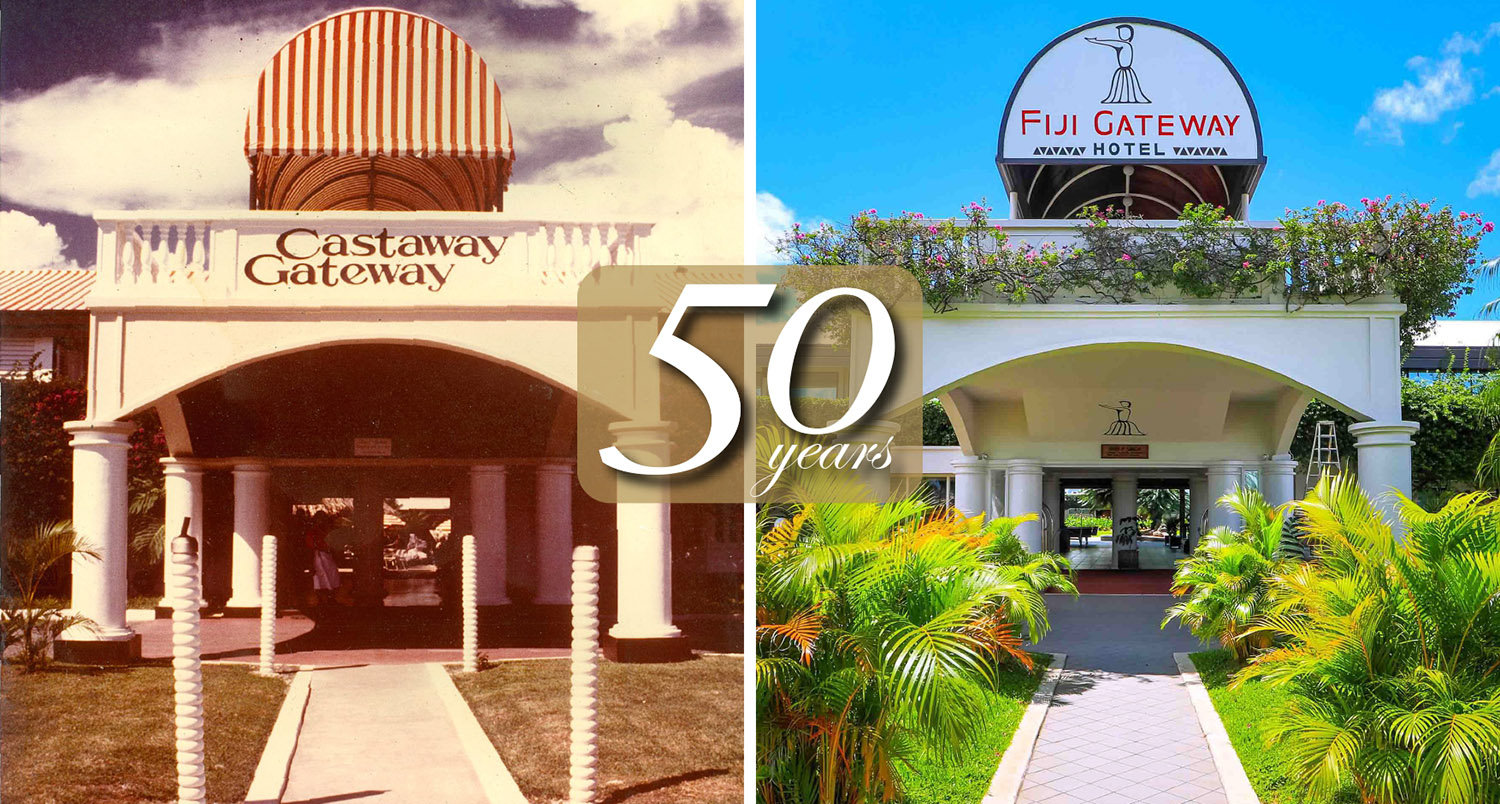 Formerly known as Raffles Gateway Hotel, Fiji Gateway Hotel prides itself on being the most popular of the Nadi Airports hotels. Here is a brief history of our iconic Hotel:
1965 – Construction began on the hotel by Naviti Investments Ltd
1969 – Started trading as Fiji Gateway Hotel. The hotel opened with a total of 103 rooms, comprising of 56 Deluxe Rooms, 42 Standard Rooms and 5 Suites. By the mid-1970's, the hotel had already become one of the most popular hotels in the Nadi area.
1978 – The hotel was bought by Burns Philip Ltd and a major renovation to the property was carried out.
1980 – A new room category was introduced, some of the Standard Rooms were also refurbished and converted to Family Rooms.
1983 – It was announced that the hotel was sold to Castaway Resorts Fiji Ltd and they renamed the property to Castaway Gateway Hotel.
1987 – The hotel carried on its usual operations for a few years but faced a major blow on 14th May 1987 when the nation faced two military coups in a single year that caused a slump in tourism.
1989 – Castaway Gateway Hotel was bought by Reginald Raffe and he rebranded the property to Raffles Gateway Hotel. In addition to taking over the hotel, Mr. Raffe invested money into the property by adding in a conference room and 2 new Suites to the Hotel.
2016 – After Reginald Raffe passed away in 2014, his children (Reardon, Hannah, Jayson & Barron) decided to rebrand the hotel once again to its original name, Fiji Gateway Hotel. Today the hotel operates with a total of 95 rooms, a restaurant, boutique shop, bar, gym, tennis court and 2 swimming pools.