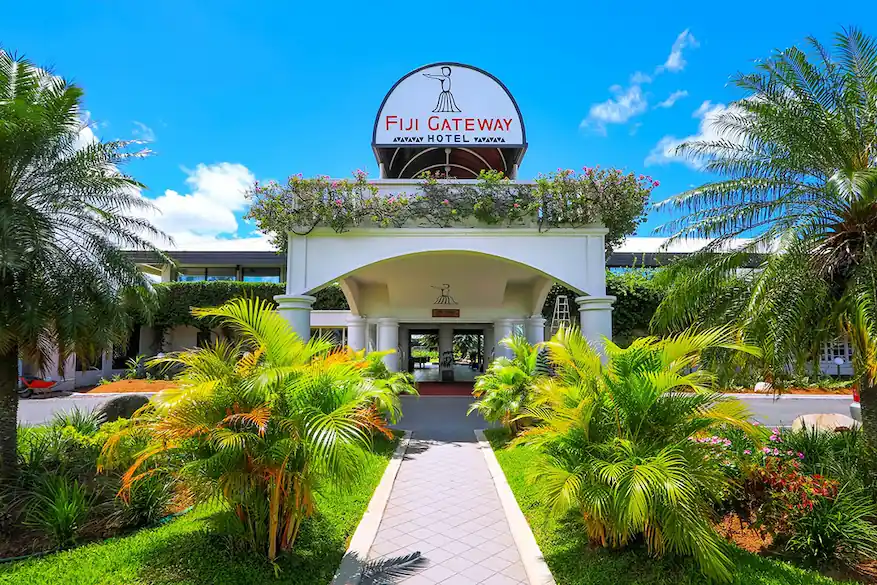 Fiji. The jewel of the Pacific. A one-stop holiday destination for lovers of sea, sand, and sunsets. The perfect stopover point for flights between Australia and New Zealand in the Southern Hemisphere, and the US and the UK in the Northern.
If you're flying through Fiji, you're probably wishing you didn't have to get back on the plane. You're probably wishing you had more than the terribly-calculated 6 hours between flights, so you could actually get out and feel the sun on your face after hours marinating in a glorified tin can. You're probably wishing that that perfect Pacific day wasn't just beyond your fingertips.
Wish no more. Airport hotels are here to rescue you from long-haul ennui.
(Don't laugh. Keep reading.)
Airport hotels have gotten a pretty bad rap in the past. Corporate, soulless, expensive, identical no matter where you are in the world – right?
Wrong.
More and more, airport hotels are striving to service a different kind of traveller. The kind that just wants to spend their 6-hour layover lounging by a pool, getting a massage, eating local food cooked by a local chef using local ingredients. The kind of traveller who'd rather spend conference downtime chatting business while immersed in the local culture. The kind of traveller that wants to spend their time on holiday actually being on holiday, not trapped in a soulless, fluorescent maze of McDonald's and Duty Free.
This is the new kind of airport hotel. The kind where the food is local, the bar is cozy, and there isn't a generic landscape painting in sight. The kind that feels like where you are – where you can bask in that Pacific lifestyle while staying refreshed and focused on where you'll next be.
This is what Fiji Gateway strives to be.